A THEORY TO ANALYSE

MEANING, INFLUENCE AND TRUTH

IN DIGITAL MEDIA
Paramedia is a new approach to content analysis, built for researchers, academics and professionals of the age of internet.
While most theories for digital content come from interface or cultural studies, Paramedia stems primarily from a literary approach, in combination with UI, UX, authorship and audience studies.
​
In the digital age, paratexts are media-rich, ever-changing and multifunctional -- and master them is an essential skill to everyone working, researching or debating the field of digital content.
​
#1
Paramedia

is the first complete adaptation of Gerard Genette's theory of the paratext to

digital paratexts

.
ux RESEACHERS AND DESIGnERS
What matters when designing UI content elements?
CONTENT MARKETINGPLANNERS
Which contextual elements influence perception?
Contexts making meaning: in-depth cultural implications
THREE TYPES OF
— ParaTEXTS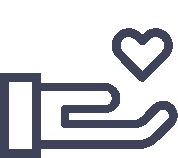 "The innovative nature of this research lies on (...) the convergence of intention, authorship, and materiality, through the lens of paratextual theory. "
Prof. Rui Torres, ph.D., Universidade Fernando Pessoa
Stay in the know
From time to time, we may send you invitations for publishing, new tools and progress on how to apply the theory to work and research. We will never share your information.